Fusion Nails is a high-end, full-service nail salon and spa that aims to provide you with a luxurious, high-quality experience at our two elegant and clean locations in Gilbert, Arizona.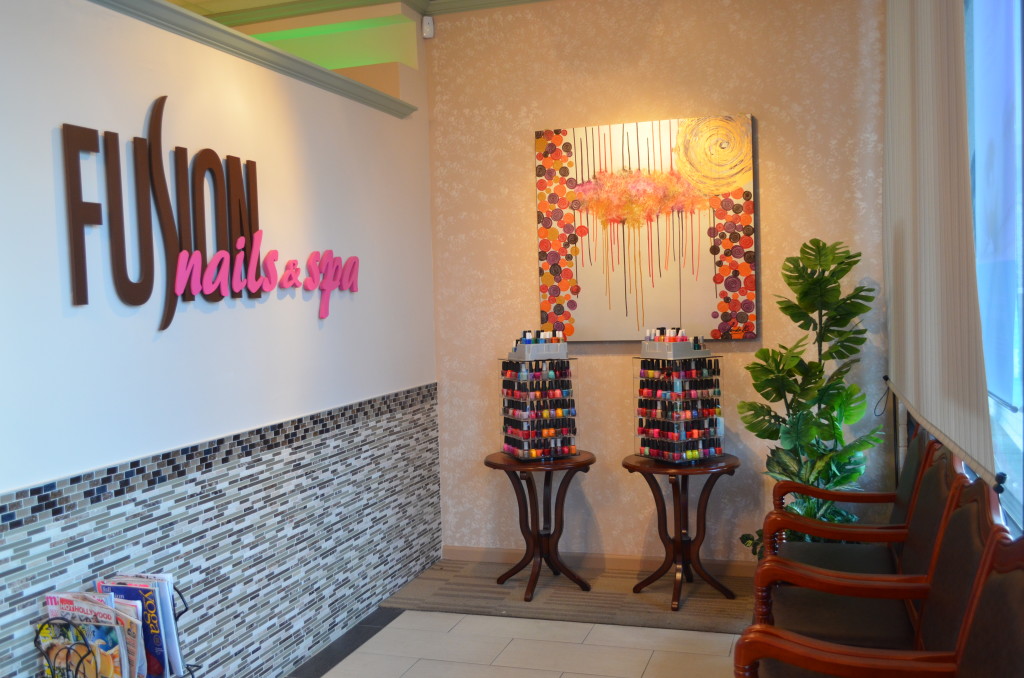 We offer a variety of reasonably and competitively priced services from manicures and
pedicures to facials and waxing.
At Fusion Nails, our motto is "indulge yourself." We take great pride in our service
and cleanliness. To that end, all of our tools and instruments are cleaned and
sterilized and our pedicure tubs are outfitted with disposable liners to ensure the
highest levels of sanitation in our salon. We also always take our time and have
taken every measure possible to provide you with the best nail experience.
Our salon even features an all around exhaust fan to mitigate fumes.
So sit back, relax and—of course–indulge as one our experienced nail technicians
pampers you with a hot rock massage, included in the price of a regular pedicure,
or for a little extra, treat yourself to a paraffin treatment and a longer
massage. And with over 200 gel nail colors, finding your shade will be a breeze.
Whether you want a traditional red or a ballet pink, or are looking to experiment
with a bright yellow, a bold blue or a vampy black, we've got you covered. Whatever
you want, we can customize the treatment to satisfy your needs, because our
number one priority is your happiness and satisfaction.
For your convenience, Fusion Nails is open seven days a week and walk-ins are

always welcome.