Save your soles with one of Fusion Nails & Spa's affordable and pampering pedicure package options like our Luxury Spa Pedicure or The Ultimate Relaxation Pedicure. Or, you can pick and choose from our extensive list of treatments to customize a pedicure that's perfect for you. Whichever options you choose, you're
in for a relaxing treat. Pick a paraffin treatment, a hydrating sugar scrub, a luxurious massage or the works for an experience designed to rejuvenate, soften and beautify your feet. Whatever your needs, our experienced nail professionals will work with you to ensure they are met. Treat yourself to a relaxing pedicure today- because you deserve it.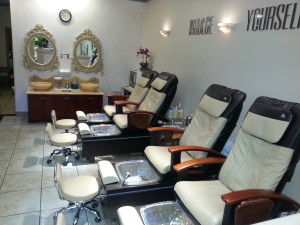 Whether you want a polish change or the works, Fusion Nails  & Spa offers an
array of luxurious manicure options at affordable prices. From paraffin treatments  to moisturizing scrubs and massages, we take great care in servicing all of your nail needs in a soothing, relaxing and clean environment. Our staff of experienced
nail technicians is there every step of the way to help you pick from our extensive number of top-quality services to ensure a customized experienced that is perfect  for you. Top it off with the latest in trend colors and finishes. Quality and value: At Fusion Nails & Spa, we work hard to ensure you have both at your fingertips.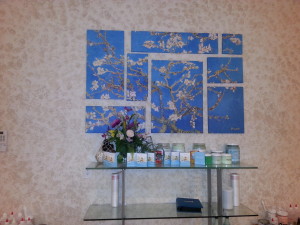 At Fusion Nails & Spa, we aim to provide a full-service spa experience designed to relax, rejuvenate, pamper and beautify the body. Our perfectly priced array of services include facials, waxing and massages that can be customized to best fit your needs. Enjoy a classic European facial and a full leg message, or treat yourself to an anti-aging facial and an eyebrow wax with shaping.
Whatever your needs, our spa professionals are there to take care of you and ensure your experience is beyond satisfactory. For best results, we use only the highest quality products such as Dermalogica during your treatment. So what are you waiting for? Book your appointment at Fusion Nails & Spa today.
| Service | | |
| --- | --- | --- |
| Regular Pedicure | 25 | |
| Luxury Spa Pedicure | 35 | |
| Fusion Pedicure | 40 | |
| Regular Manicure | 15 | |
| Manicure with Gel Polish | 30/35 | |
| Luxury Spa Manicure | 20 | |
| Fusion Manicure | 25 | |
| Classic European Facial | 60 | |
| Customized Acne Facial | 60 | |
| Anti-Aging Facial | 65 | |
| Teen Facial | 35 | |
| Back Facial | 70 | |
| Waxing Eye brow with shaping | 12 and up | |
| Upper Lip or Chin Waxing | 8 | |
| Facial Waxing | 35 | |
| Full Leg/Half Leg Waxing | 50/35 | |
| Full Arm/Half Arm Waxing | 30/20 | |
| Underarms Waxing | 15 and up | |
| Chest Waxing | 35 and up | |
| Bikini Waxing | 35 and up | |
| Brazilian Waxing | 50 and up | |
| Full Back Waxing | 40 and up | |